ICIFE ISLAMIC FINANCE PROGRAMME IN PHILIPPINES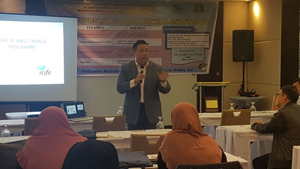 This program is intended to introduce the fundamental Islamic finance principles, discuss Islamic finance policies and practices as well as highlight issues of Islamic finance in the financial sector to professionals, practitioners, academics and the community.
A very huge thank you to our trainer Mr. Razi Pahlavi – Managing Director of Amanie Group, who successfully conducted Module No. 5 – ISLAMIC BANKING OPERATIONS – SOURCES OF FUNDS (Deposit & Investment Account) & APPLICATION OF FUNDS (Financing Products) on 17 March 2018 in Cagayan De Oro, Philippines.