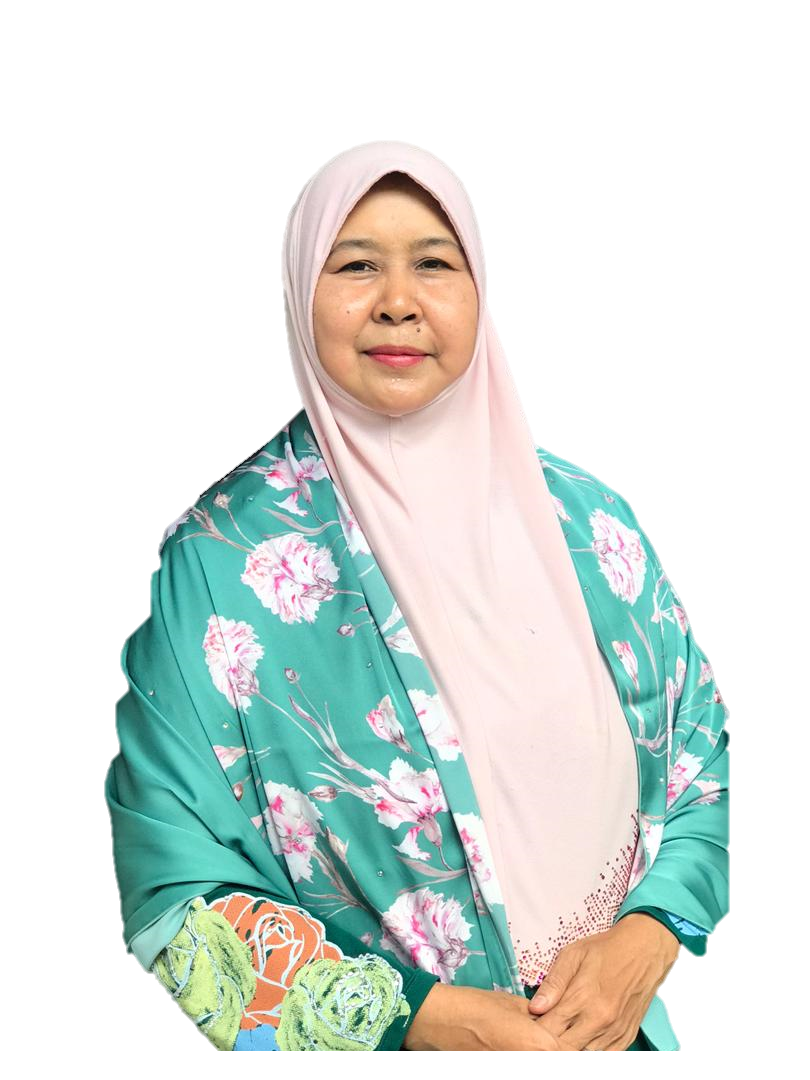 Prof. Datin Dr. Rusni Hassan
Dr. Rusni Hassan is a Professor at IIUM Institute of Islamic Banking and Finance, International Islamic University Malaysia. She graduated with LLB (Honours), LLB (Shariah) (First Class), Master of Comparative Laws (MCL) and Ph.D in Law. She is the Shariah Committee for a number of institutions in Malaysia such as Hong Leong Islamic Bank; Etiqa Family Takaful; Etiqa General Takaful, Exim Bank and Association of Islamic Banking Institutions Malaysia (AIBIM). She was a Shariah Committee for HSBC Amanah and HSBC Amanah Takaful before she was appointed as a member of Shariah Advisory Council of BNM, the highest Shariah body in IF in Malaysia in 2010 – 2016. Internationally, she is the Shariah Committee for HDFC Maldives and also Advisor to Women on Boards Maldives. She is a registered Shariah Advisor with the Securities Commission Malaysia. Not only as the Shariah Committee for Islamic banks but also to waqf, cooperative society and Islamic pawn broking in Malaysia.
She is also active in the Association of Shariah Advisors in Islamic Finance Malaysia (ASAS) and the International Council of Islamic Finance Educators (ICIFE) where she was involved as pro-tem committee for the establishment of both associations. 
In academic field, She is actively involved in research and publication activities. Her publication includes books on Islamic Banking and Takaful, Islamic Banking under Malaysian Law, Corporate Governance of Islamic Financial Institutions Islamic Banking Cases and Commentaries and Remedies for Default of Payment of Islamic Finance Facilities; and more than 100 articles in local and international journals. She was also listed as IIUM Top Supervisors for her academic supervision and received award for Top Publication of Islamic Finance in Indexed Journal in 2018.
She has spoken extensively in seminars, workshops, conferences and trainings on various Islamic Finance issues to industry practitioners, academician as well as central bankers locally and internationally. Her international trainings cover Indonesia, Singapore, Philippines, Turkey, Oman, Maldives and many others.
She has been listed as she has received awards as a Promising Researcher at IIUM in 2012. Her works and contribution to Islamic Finance have also been recognized internationally when she was listed among the Top 10 Women in Islamic Finance by CPI Financial in 2013 and been awarded as Most Talented Women Professional in Islamic Banking, Asia Islamic Banking Excellence Awards, CMO Asia, 2014; Women of Distinction (2016) in her contribution in the field of Islamic Finance and law and Distinguished Woman in Management (2018) by Venus International Women Awards (VIWA 2016). She is also listed amongst The 50 Influential Women 2017 in Business and Finance by ISFIRE which is an official publication of the Islamic Bankers Association based in London; and has been awarded as The Top 50 Most Influential Women in Islamic Finance 2018 by Cambridge International Financial Advisory.
ICIFE EXCO Members 2021 - 2023