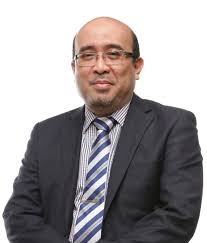 بِسْمِ اللهِ الرَّحْمٰنِ الرَّحِيْمِ
"In the name of God, the Most Gracious, the Most Merciful".
السَّلاَمُ عَلَيْكُمْ وَرَحْمَةُ اللهِ وَبَرَكَاتُهُ
"May the peace, mercy, and blessings of Allah be upon you".
Welcome to the International Council of Islamic Finance Educators (ICIFE) website.
The formation of the International Council of Islamic Finance Educators (ICIFE) was considered timely and much needed for IFE to be made known and promoted worldwide. ICIFE was established in January 2014 with the aim to promote global development of Islamic finance education as well as nurturing talent of Islamic finance educators and professionals. ICIFE is officially registered with the Malaysia Registration of Society (ROS) on August 2017.
ICIFE was established from a national initiative known as Entry Point Project (EPP) 7, under Malaysian government's Economic Transformation Programme (ETP). The EPP 7 was focused on Islamic Finance Education (IFE) which is one of the 16 Entry Point Projects (EPPs) and inaugurated in September 2012 by The Honorable Minister of Higher Education. Today, 4 years after its official establishment, ICIFE will continue to play an important role as enabler of quality Islamic finance education by providing relevant initiatives and linkages to facilitate Islamic finance educators to engage with Islamic finance learning community. 
ICIFE will continue to be relevant, and must satisfy the needs of its members and the Islamic finance community at large. ICIFE Executive Committee 2021 to 2023 strives to achieve 5 Strategic Goals namely (i) financial sustainability; (ii) international visibility; (iii) active engagement with the Islamic financial industry, (iv) improving members attachment; and (v) enhancing existing activities. 
In order to realise of the above 5 Strategic Goals, 5 Action Plans have been devised by focussing on (i) income generation activities; (ii) international networking and stakeholders' engagement; (iii) education and training of the members; (iv) curriculum and quality assurance enhancement activities; and (v) Research and Malaysian Islamic Finance Education Register (MIFER) initiatives.  
Lastly, I wish you all the best and look forward to your support, contribution and active involvement in activities organized by ICIFE. 
Dr. Abdul Rahim Abdul Rahman

President of ICIFE (2021 – 2023)