ICIFE Roundtable Discussion Series: Impacts of Global Challenges and Covid-19 Pandemic on Islamic Finance Education
July 24, 2021
@
3:00 pm
–
5:00 pm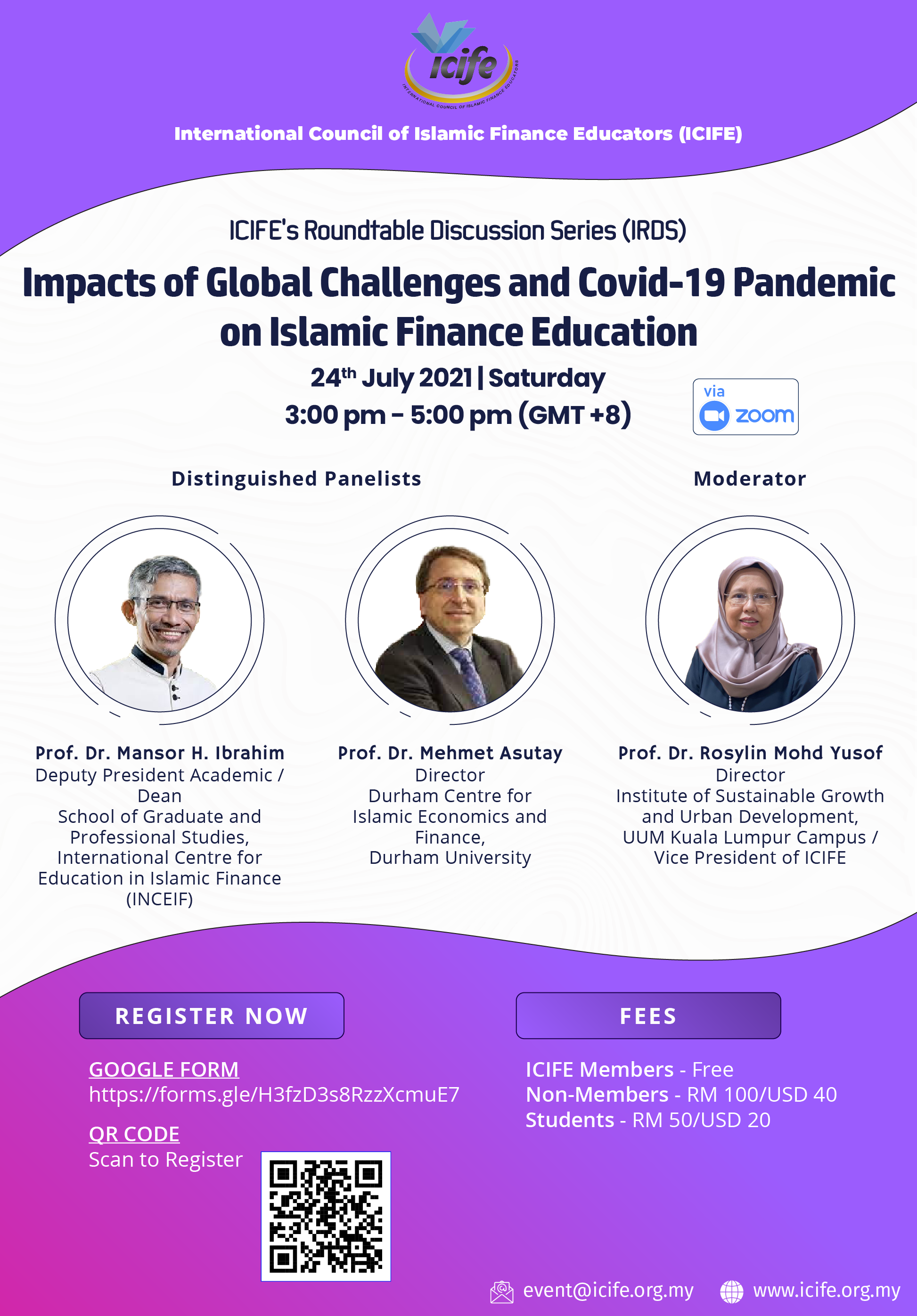 Assalamualaikum wrt. wbt.
Dear colleagues and friends,
International Council of Islamic Finance Educators (ICIFE) is pleased to invite you to ICIFE's Roundtable Discussion Series (IRDS) as follows:
Topic: Impact of Global Challenges and Covid-19 Pandemic on Islamic Finance Education
Date: 24th July 2021
Day: Saturday
Time: 3.00 pm – 5.00 pm (GMT +8)
via zoom platform
kindly register at this link:
https://forms.gle/kDvsvz1ZGSYXonNB7
Thank you, wassalam.